For Tiger fans that haven't been keeping up with it, Clemson is getting a new video board (and sound system thank god), a new ribbon video board all the way around, and 2 new video boards on the west zone side (both will be about 32' x 24'). I've been told, though idk how accurate it is, that the ribbon boards will be used for ads and there won't be as much ad space on the video board. And the coots thought they were special…
New ribbon board all the way around. You can also see the new cell towers on top of the stadium, not a fan of them visually personally but hey whatever.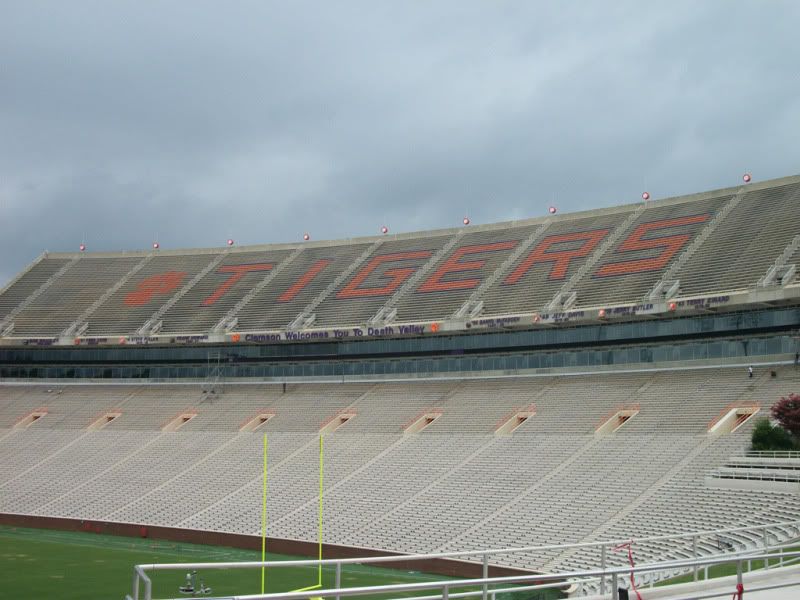 Old video board

New video board. The tiger on top I'm told is being repainted and will be operational soon, and the banner up top is being replaced to add 2011 ACC championship to it.

Can't wait until September! Valley is going to be rocking! Now lets pray for a night game at some point. Can't wait to see this played on it: http://www.youtube.com/watch?v=iCLt6VPudwk